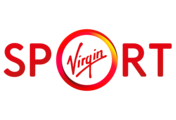 Description
Virgin Sport is seeking an Event Operations Manager who will work on the planning and delivery of all events and closed-road races in Virgin Sport's portfolio. This position reports to Virgin Sport's Head of Operations.
What You'll Do:

Work across all aspects of the event operations life cycle for Virgin Sport's portfolio of events; the annual planning and day-to-day management, production and logistics.
Act as primary coordinator within the full-time Virgin Sport event operations team, liaising continually with the Event Operations Executive, Event Coordinator, Venue Manager & Route Manager.
Work with the team to ensure thorough management of vendors and suppliers; sourcing, contract negotiation, relationships, quality control and delivery.
Work with the Venue Manager & Event Operations Executive on venue and site layout plans and drawings.
Input into drafting, forecasting and management of the operational budget P&L lines.
Work closely with the Head of Operations in liaising with external stakeholders including councils, law enforcement, emergency services, transport, and other key agencies to achieve Virgin Sport experience objectives, gain consensus and meet agency and internal planning expectations.
Develop and manage event documentation for Virgin Sport events including event management plans, production schedules, contingency plans, communications plans, operations manuals and event planning timelines.
Work with Head of Operations and related contractors on medical plans, risk management, continuity of operations, contingency planning and all health and safety measures at events.
Lead various internal and external planning meetings to clearly communicate event plans.
Work with the Event Coordinator in the planning and production of all event weekend staff and volunteer operational briefing documents.
Work with Brand Activation and Partnerships teams on facilitating and delivering all of Virgin Sport's partners' activations at live events.
Work closely with marketing and partnership teams to ensure objectives of all functions are delivered at Virgin Sport events.
Collaborate internally and externally to lead and deliver a thorough event debrief process and subsequent report, with clear recommendations and plans for improvement.
Prioritise Virgin Sport values and initiatives including sustainability measures to reduce footprint, impact and waste.
Requirements
Strategic and analytical thinker with proven experience managing large scale event operations.
Self-starter with the ability to effectively manage multiple projects simultaneously and work well under pressure with tight deadlines.
Excellent written and verbal communication skills with a meticulous attention to detail.
Flexible to work late afternoons, evenings and weekends when required at busy event periods.
Proficiency in all Microsoft Office products is essential.
Passion for sports and fitness is a plus!
Minimum 3+ years of event planning and operational experience, preferably in the sports industry, including strong logistical and operational background.
Experience and comfortability presenting both to internal senior management teams and external city agencies/Safety Advisory Groups (SAGs).
Understanding of the multi-agency planning process for large-scale UK events.
Experience managing event budgets and demonstrated ability to work within established budgetary guidelines for each event.
Experience working in mass participation event operations is strongly preferred.
Benefits
Career progression within fast growing Virgin company
Internal training
25 days annual leave
Private health insurance
Pension scheme
Application Closing Date: Monday 19th August 2019

Upload your photo
Please provide an image in PNG, JPG or JPEG format.