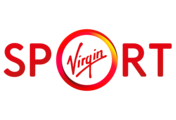 Description
Virgin sport is hiring a product manager to develop a best-in-class web and event registration experience and provide strategic leadership on development of digital products that make fitness irresistible.
Requirements
Core Responsibilities:
Work closely with designers, developers, business leaders, and content creators to build and improve features for our website and registration system
Manage relationships with all technical partners, development and digital agencies, and technical product providers
Understand and analyse customer needs through data analysis, market research, and user research
Support the definition of consumer product vision and strategy, building consensus across engineering, design, operations, and marketing.
Track successes and failures with data, adjusting hypothesis and team priorities accordingly
Passionately track growth and registration numbers and imagine ways to consistently improve these fundamental metrics
Work closely with the senior leadership team to translate company goals into actionable roadmaps
Qualifications & Requirements:
3+ years of experience planning and shipping consumer products
BA/BS in an analytical field, computer science preferred
Stellar design instincts and product taste
Experience with agile development methodologies
Bias toward action - a great collaborator, master simplifier constantly pushing toward clarity and delivery
Experience with A/B testing and tracking performance to identify opportunities for improvement from analytics and data
Customer obsessed - you take on complex challenges and simplify them to avoid making them our member's problem
Detail-oriented, organized and practical. You know how to prioritize effectively to get things done
Understanding of the technical implications of the product decisions you make
Ability to build wireframes, write functional product specs, and test like a champ
Desire to work for a company that believes in rapid prototyping, agility, and having fun
Passion for fitness is a plus!
Useful Product Experience:
Drupal or other CMS solutions
SugarCRM or other CRM solutions
Jira
Web and Social Analytics
Business Intelligence and Reporting