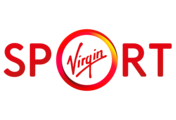 Description
The Role:
Virgin Sport is looking for a marketer with a strong digital background and management experience to drive customer acquisition, oversee the Virgin Sport brand, and lead customer experience for our portfolio of mass participation fitness events.
The ideal candidate will have B2C growth marketing experience and thrive in dynamic environments.They will combine strategic thinking and strong communication skills with analytical capability to execute on high-impact campaigns and develop scalable processes. A passion for analytics, brand building, and exceptional customer experiences are key to success.
Responsibilities:
Develop and refine strategies to drive growth in user acquisition, awareness, and retention
Refine attribution models to determine optimal allocation of resources for customer acquisition
Oversee public relations
Serve as liaison between Virgin Sport and Virgin Management brand team
Analyse conversion funnels and identify opportunities to increase conversion rates
Collaborate with event operations team on experience development, including customer service
Design content strategy to leverage web, social, email, and event app audiences
Oversee SEO and paid media spend
Work closely with business development to develop innovative partnership concepts and ensure successful partner activations
Manage workflows for internal marketing team members and external agencies
Develop and manage marketing department budget and quarterly forecasts
Requirements
8+ years of marketing in a digital consumer business
Brand building experience
4+ years of leadership and staff management experience
Proven track record driving user acquisition and company growth
Experience with analytics, email marketing / CRM strategy, SEO, and web content management
Passion for fitness a plus!
Privacy: please note that any personal data you provide in connection with your application shall be used by Virgin Sport for recruitment purposes only in accordance with its privacy policy, a copy of which can be found at http://uk.virginsport.com/applicant-privacy.