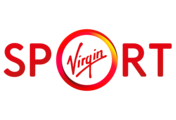 Description
Virgin Sport's Marketing Manager core responsibilities focus around customer acquisition, operations coordination, email marketing, PR, paid digital, collateral and website content.
Key responsibilities:
Help develop, manage and execute marketing objectives & strategy
Assist in the management of customer acquisition campaigns across all channels
Oversee email marketing segmentation and deployment; Collaborate on content concepts and timing and identify areas for engagement and revenue growth
Manage content on website and event app
Assist with management of the marketing budget and oversee the processing of all marketing invoices
Coordinate with brand partners and sponsors to meet business objectives and contract requirements
Utilize digital marketing tools to help manage lifecycle and promotional campaigns
Manage key marketing and creative tasks, including participant and operational collateral, and timing through effective project management and resourcing leading up to each event
Work with external vendors including (but not limited to) a freelance PR team, ad agency, and a creative agency
Collaborate with other internal teams such as customer service, experience, and operations to ensure marketing objectives get handled appropriately and on time.
Requirements
Excellent communication: internally and externally
Curiosity: questioning the status quo and seeking improvement
Drive: hard-working, with a constant desire to learn and grow
Attention to detail: desire to sweat the small stuff
Analytical aptitude: ability to track, change and improve results
Willingness to work event weekends
Experience working in a start-up and ability to adapt within a fast-paced event environment
Experience with digital marketing tools, project management, and content management systems, including MailChimp, SugarCRM, Google Analytics, Asana, and Drupal
Extensive experience in a marketing role
A passion for health and fitness is a plus!
Benefits
Competitive salary
Pension matching
25 days annual leave
Private insurance
Posting Date: 11 May 2018
Closing Date: 11 June 2018
Privacy: please note that any personal data you provide in connection with your application shall be used by Virgin Sport for recruitment purposes only in accordance with its privacy policy, a copy of which can be found at http://uk.virginsport.com/applicant-privacy.