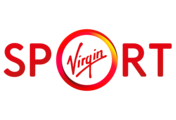 Field Manager (Part Time)
Description
We are looking for an enthusiastic field manager to join our San Francisco team and help promote Sir Richard Branson's Virgin Sport brand. Use your creative energy to market the first Festival of Fitness in North America!
The event will take place in October and will connect 20,000 runners, fitness seekers, locals and leading brands for a weekend long fitness party. Think Coachella for fitness junkies; the weekend's headline events include a pre-party, a themed Twin Peaks Mile challenge, fitness classes, and a half marathon. The eclectic range of events will attract athletes of all abilities and allow any community member to get involved.
Inspire action, movement, and local engagement by spearheading grassroots initiatives and motivating participants to register for the event. Think you have what it takes?
Requirements
Develop, propose and execute grassroots promotional strategies to market the Virgin Sport San Francisco Festival of Fitness to the proper audience
Identify a list of high-potential existing events, locations and partners to promote the Virgin Sport Festival of Fitness
Overseeing and training brand ambassadors to represent the Virgin Sport brand at activations
Management of and breakdown of all promotional events
Managing the distribution of Virgin Sport San Francisco materials for grassroots outreach
Management of the inventory of premium items
Coordination of staff uniforms
Working most weekends for 6 to 8 hours with some work being Saturday and Sunday
About You:
Can commit 15 - 20 hours per week
Has access to a car
Possesses excellent interpersonal and communication skills
Has experience planning and/or promoting events
Has experience/ background and interest in sales
Demonstrates proactive leadership
Approaches work with dedication and has a passion for health and wellness
Thinks strategically and big picture
Exhibits outstanding research skills
Focuses on creating value and never settles
Thrives in a fast-paced environment
Not required, but ideally has strong relationships within the San Francisco running community
Benefits
$15 - $20 per hour
Amazing, smart, PASSIONATE co-workers
An open, collaborative work culture with a casual dress code
Complimentary entry for the SF Bay Half