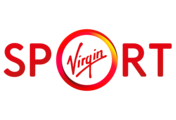 Description
About Virgin Sport
Virgin Sport is on a mission to revolutionize healthy lifestyle experiences and inspire the world to move together. The business will initially include multi-sport participation events in the UK and US, with plans for global expansion.
At Virgin Sport, we believe that people are better together. We believe that sport is for everyone. We believe sport is the most powerful movement to lift individuals and communities to be better than they ever could be on their own. We are changing sport for good.
Our Teammates are all-in on life. They are doers; starters; and creators. They always lean forward in family, work and play, and have high standards for themselves and others. They squeeze the juice out of life, with a wink, shout and smile. They are the first to hit up the party when the work is done. They are seriously not serious, and know that choosing to give means getting so much more.
This Position
Virgin Sport is hiring a partnership manager to oversee sponsor relationships for all UK events. The partnership manager will be responsible for developing and executing impactful activation plans for partners, using their contracted assets to deliver tangible results for brands and businesses. The ideal candidate will have a passion for sport and experience as a senior account manager in the sports industry.
This role will report into the VP of Business Development, based in Virgin Sport's London office.
The ideal candidate would be an experienced Partnership Executive looking to make the next step in their career.
Here's to the future of sport! On your marks…

Key responsibilities:
Deliver fantastic service to all Virgin Sport partners
Manage and maintain multiple stakeholder relationships so to ensure partner contractual rights are delivered to the highest possible standards
Define and implement a clear and compelling strategic plan for each partner account and provide necessary marketing and partnership account plans
Ensure operations, experience, and marketing departments are aware of the contractual obligations of partners and stakeholders
Implement research and measurement programmes that demonstrate return on partner investment
Maintain a thorough understanding of the sponsorship marketplace to ensure Virgin Sport is fully informed of industry trends
Work with the Business Development team to identify targets, create pitch materials, and secure new partnership deals
Develop and deliver guest hospitality programmes for the event portfolio including prospecting events, VIP functions, and general hospitality events
Requirements
Essential Skillset
4-5 years of account / partnership / sponsorship management experience, ideally in the sports sector or an event environment
A successful track record of delivering exceptional value for established brands
Experience managing a rights delivery programme
Understanding of the mass participation sports landscape
Applied understanding of brand marketing and marketing principles
Highly presentable, with a positive outlook and strong team ethos
Exceptionally well organised
Ability to build strong / lasting relationships with senior clients
Excellent attention to detail is essential
Strong in planning and implementation
Able to respond quickly and confidently to senior client needs
Confident presentation and communication skills
Commercial acumen
First-hand experience in a consumer-service driven business environment
Benefits
Competitive salary + beneftis package