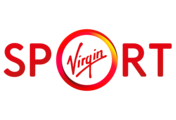 About Virgin Sport
At Virgin Sport, we believe that work is play and play is work. We play as a team because we are better together. Our teammates are all-in. We are doers, dreamers and connectors. We get the most out of life, and celebrate both the fast times and the good times.
We move and serve from the heart—no task is too large or small, and going the extra mile isn't far enough for us. At Virgin Sport, we choose the road or trail less travelled, and then we run it! We love the adventure of discovery, and know that the view only changes when we're moving forward.
Virgin Sport is the first step of a movement. We hope you're up for the irresistible challenge.